Sound Medicine Director:
Sally Mathrick
Sally holds Bachelor degrees from University of Melbourne and Southern Cross University Lismore NSW. She is currently undertaking an Honors degree at University of Tasmania, Bachelor of Medicines Management in Complementary Medicine, and also studying for the International Board exam for Lifestyle Medicine.
Sally is widely published health writer in the popular press and in a number of textbooks and industry journals. Sally was a columnist for Wellbeing Australia from 2006 until 2015.
Sally has practiced natural medicine, since graduating from her Bachelor of Naturopathy in 2003. She has worked along side General Medical Practitioners and Osteopaths in medical centres and clinics in Byron Bay and Melbourne. She now practices within a physiotherapy and pilates clinic in Bendigo and provides online consultations with people all over the world. Sally has taught yoga to community groups in Bendigo, and for select corporate clients.
She also inspires workplaces with experiential health presentations, since 2003.
Credentials and Awards
University Degrees
Bachelor Arts University of Melbourne 1993
Bachelor Naturopathy (Science) Southern Cross University 2003
Bachelor Medicines Management with Professional Honors in Complementary Medicine University of Tasmania (currently underway) 2018

Prizes
Graduate Prize for Excellence in Homeopathy Southern Cross University 2003
Excellence in Naturopathy Bioceuticals Integrative Medicine Awards 2016Certificate of Yoga teaching ISHTA 2006
Diplomas and Certificates
Diploma of Remedial Massage Australasian College of Natural Therapies 1998
Certificate 4 Training Adult Education Inspire Education 2014
First Aid Certificate
Professional Memberships
Member Naturopaths & Herbalists Association of Australia (NHAA) Full Member
Member The Australiasian Society of Lifestyle Medicine (ASLM) Full Member
Sound Medicine Vision is:
Empowered people living authentically and contributing to regenerating the systems that make life wonderful.
Sound Medicine Mission is:
To enrich life through effective wholistic health care.
To provide tools, natural medicines and approaches that create the conditions for optimal health to emerge in individuals and groups, and which positively impact the greater context.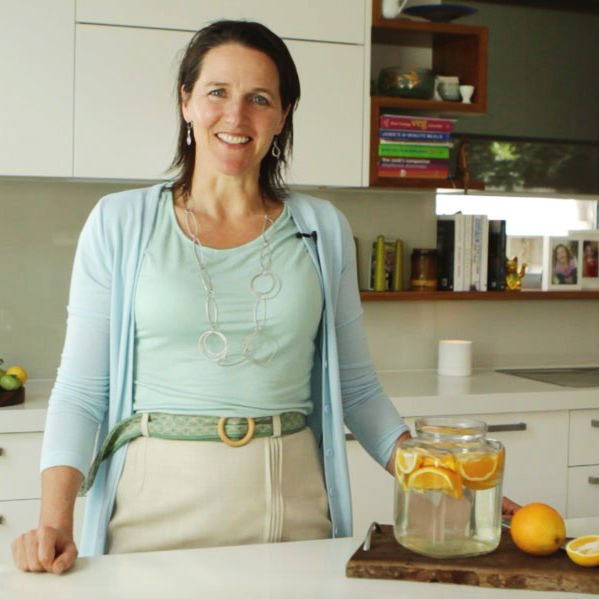 Sally Mathrick is a health educator and communicator.
As an experienced, university trained naturopath, Sally is able to translate complex health concepts for the general public. She is passionate about empowering people to make the right choices about their health, and the health of their environments.
BOOKS: Sally has written and self published two books: Sparkle Wellness and Detox e-Guide and Treating Kids Naturally. She has also developed a series of e-guides as part of her Sparkle Detox and Sparkle Nourish courses.
TEXTBOOKS: Sally is associate editor for the Foundations of Naturopathic Medicine Textbook. She is also a contributor to Herbs & Natural Supplements: An evidence based guide by Braun & Cohen 4th edition 2014
WORKPLACES: Sally has provide experiential health education to many workplaces in Melbourne, Sydney, Brisbane, Adelaide, Bendigo and Byron Bay since 2003. Her workplace wellness presentations and programs are wholistic, draw upon effective evidenced natural therapies and provide participants with an experience to enhance adoption of good health habits.

PRESS: Sally has written columns for Wellbeing Australia, The Northern Star and The Bendigo Adverister (Fairfax). She is a published freelance health writer for numerous magazines including Mindfood, Spa Asia Magazine (Singapore) and Nature and Health (UK). Publication list here. Sally has also been interviewed for comment by numerous publications including The Herald Sun, Women's Day and other magazines.
RADIO: Sally, "Naturopath to the Stars" was a lady expert on ABC Radio National Lonely Hearts Club program. From 2005-07 she had a weekly radio segment with Mick Corkhil on North Coast NSW ABC. Sally has also provided comment and interviews for various radio shows in Australia.
HEALTH PROFESSIONALS: Sally directed The Byron Integrative Medicine Conferences with colleague Dr Anthony Solomon. These conferences educated and aligned health professionals to facilitate patient-centered integrative medicine practice. She has taught Naturopathy students at the Southern School of Natural Therapies and the Holmesglen Institute. In 2017 and 2018 she worked with the Australiasian Society of Lifestyle Medicine, alongside Stephen Penman, to create Lifestyle Medicine 2017 and 2018.