Naturopathic consultations with Sally Mathrick
Sally's consultation approach is based on naturopathic tenets, evidence-based Lifestyle Medicine and integrative medicine.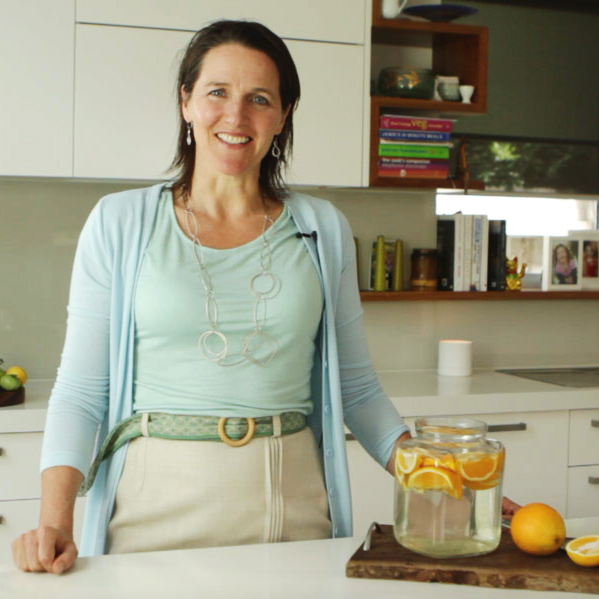 In practice since graduating in 2003, Sally is continually educating herself. She has a Bachelor of Naturopathy from Southern Cross University, Bachelor of Arts from Melbourne University, as well a numerous diplomas and certificates. She was the recipient of an Excellence in Naturopathy award (Bioceuticals 2016) and Warren Brauer Award (Southern Cross University 2003).
Sally practices as a naturopath in Clifton Hill (Melbourne), Bendigo and Online.
Give it the right conditions and the body will heal itself. Sometimes you need help to get those conditions right.
 What to expect
A naturopathic consultation with Sally Mathrick involves a thorough history of your health issues, analysis of recent pathology results, non-invasive tests or examinations and a discussion to determine your health goals and the treatment plan realistic to your life. She listens to you and gathers relevant information to gain insight into your individual process.
Selecting from naturopathic modalities – be it food as medicine, nutritional supplements, herbal medicine, Lifestyle Medicine or other applicable remedy – together we create a wellness plan that will succeed in optimising your health and wellness, step by step.
Consultation rates and details
Initial consultations take 75 or 90 minutes (depending on complexity).
Follow up consultations are between 45 to 60 minutes.
There are 30 minute "Express consultation" available for acute problems.
Naturopathy Consultation Prices Jan 2019 – Bendigo/Online
Naturopathy Consultation Prices Jan 2019 – Clifton Melbourne
What to bring
Please download and bring along your completed forms:
Daily Food Diary to record 1-3 days of your normal food intake
Copies of any recent pathology results or other testing or reports
Naturopathy treats people, not diseases
Your prescription will be specific to you and your version of dis-ease. So while the focus is on your health not on the disease, naturopathy is very effective in resolving a wide range of chronic health conditions. Including fatigue, arthritis, depression and anxiety, gut and digestive problems, allergies, hormone imbalances, chronic immune issues and so on.
Sally has also worked extensively with Migraine suffers, with the team at Migraine Solutions.
Drawing on her health science training, practical experience, relevant scientific research and understanding your wants and needs through thorough case taking, Sally creates individual wellness plans to support your whole being back to health.
Using Naturopathic tenets – treating the whole person, removing any obstacles to cure, ameliorating the cause, supporting the innate vitality and healing capacity and drawing on effective natural medicines – Sally helps many people resolve health problems, often ones that are long standing.