Create Thriving Workplaces
When people are happy, healthy and safe, they more productive, efficient and creative.
Workplace wellness programs demonstrate how your company values and cares for your people's safety, health and well being.
A culture of wellness comes from engaging health programs and initiatives that put into practice health-giving habits, so the benefits are experienced. Give your people effective tools and tactics, guided by professionals, to help them to actively create a flourishing work life; for themselves and for your company.
Are you looking for workplace wellness services that are:
Innovative, engaging & motivating
Practical, relevant & effective
Tailored specifically to inspire your people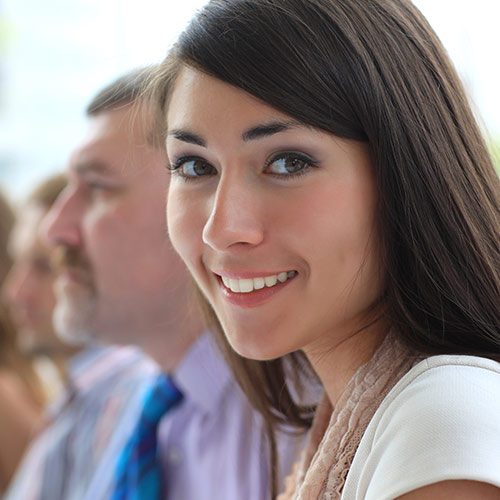 Sally Mathrick – Principal Health Educator
Sally Mathrick communicates with people to ignite their intrinsic motivation and visualise their own wellness paths. She draws on the evidence base of lifestyle medicine, and 15 years of practical health care experience as a university trained naturopath, to empower people to embrace responsiblity for their health. Sally has presented to business and corporate groups since 2002, from industries as diverse as car makers, television to banks and law firms. She develops presentations and programs tailored to connect with your people and their specific needs.
Julie Sheahan – Physiotherapist and Pilates
Julie is an experienced and well regarded physiotherapist who has been practicing in both the public and private sector for over 24 years. She is passionate about educating people about their bodies and how to optimise their movement in all aspects of their life. Julie instructs physiotherapy-inspired mat pilates and exercise based therapies with an emphasis on prevention strategies. Julie also delivers inspiring and engaging workshops to enhance well being in the workplace.
Nathalie Heynderickx – Mindfulness for performance
Nathalie spent 15 years as an IT professional for global consulting firms including IBM, Accenture and AGL, working to implement business transformation initiatives. Her own mindfulness practice began during her corporate working career, and has been an ongoing daily practice for over the last decade. She has immersed herself in many trainings throughout the world, and since 2015 works with workplace groups to imbed mindfulness in a functional manner to enhance performance and productivity. Nathalie provides mindfulness training.
Angela Doolan – Teacher, Naturopath, Lawyer
Angela is a passionate advocate for the use of effective medicines, and access to these. She holds four university degrees; Arts, Teaching, Naturopathy and Law, with first class honours in Law. Based in Queensland, Angela is an excellent teacher and passionate presenter on health and well being.
According to Interstroke (2010) and Interheart (2005) 90% of the risk of developing cardiovascular diseases and strokes can be impacted by lifestyle choices. 

Other chronic lifestyle diseases, such as diabetes type two, obesity, cancer, arthritis, depression and many others, are significantly impacted by the daily choices of what we eat and drink, our level of physical activity, how we communicate and manage psycho-social stresses and other modifiable factors.
Take the opportunity to improve productivity, resilience, innovation & morale.
Nurture teams with:
Clearer thinking
Improved adaptability to change
Balanced energy levels
Improved morale
Greater resilience to illness
Watch how contagious healthy habits and great attitudes can be!
Sound Medicine Workplace presentations engage participants through:
Workshop-style interactions
Experiential processes
Evidence-based health information
Doable daily health habits
Highly experienced practitioners in health and healing
Individual participants take up practices they feel inspired by, share and develop them, to bring about whole health change.
Get an idea of the work we have already done: 2018 SM Wellness Topics
Participants rate our presentations an average of 9/10!
"Thanks for a terrific launch of our program. The feedback was very positive.
Well done…you have definitely made an impact"
HR manager, BMW
 "Your session was fantastic – I've spotted a number of the delegates doing neck stretches in their offices already! … It was thoroughly enjoyed by everyone, not only for the practical advice it offered, but for the opportunity it gave the team to try something different and to relax in each other's company."
Lawyer, Allen Arthur Robinson
"Thanks for the session – it was GREAT!
Thanks for being so informative, nurturing and practical.
The GetUp team will benefit all year from your advice".
Brett Solomon, Executive Director GetUp! Australia
Happy clients