About Sally Mathrick
Sally is a leading Australian Naturopath, health educator, writer, speaker and "thought leader". That is, she tends to ride a few years ahead of the wave. You can check with her family and friends about this. It's not a marketing ploy! Here's a reverse chronological list of some of the ideas that she's engaged with through her professional life:
Now (since 2002) – she creates courses and workshops which highlight the interconnection of personal and planetary wellness
Now (since 2012) – highlighting the need to think differently to reduce toxic exposure to regenerate health and fertility
2009-2004 – directed and convened a series of integrative medicine conferences supporting systems thinking in medicine;
1997 – with other Greenpeace activists, put solar panels on the Australian Prime Minister's house, highlighting the need for action on climate change
1994 – managed the first internet cafe in Europe providing public access to the internet and community forums to discuss how it could shape the earth and society
1993 – started learning yoga and meditation (still learning, and also teaches)
1992 – she graduated from Melbourne University with a major in political psychology, psychoanalysis and social theory & art history (and consciously shyed away from radical feminist literature because it made too much sense #metoo)
Sally consults privately as a naturopath in Clifton Hill / North Fitzroy Melbourne with Recharge Health Clinic, and provides online consultations for people all over the world. She is also a clinical lecturer at Laureate University, Southern School of Natural Therapies. She runs an annual retreat to support people to connect with their natural healing.
Sally is a widely published health writer in the popular press and in a number of textbooks and industry journals. She authored the "DIY Detox" column for Wellbeing Australia magazine from 2008 – 2016, imbuing concepts of inter-connection and ways of living that are regenerative. She is also a speaker and regularly inspires workplaces and audiences through experiential health presentations.
Sally is a member of the board of directors of The Naturopaths and Herbalists Association of Australia (NHAA). Established 100 years, NHAA lobbies for naturopaths and herbalist to be registered and recognised as health care professionals in Australia. She has initiated a NHAA environmental subcommittee.
Sally Mathrick is a health educator and communicator.
Sally is passionate about empowering people to make the right choices about their health, and the health of their environments. As an experienced, university trained naturopath, Sally is able to translate complex health concepts for the general public.
BOOKS:
COURSES:
TEXTBOOKS:
WORKPLACES:
Sally provides experiential health education in workplaces. Her workplace wellness presentations and programs are wholistic, draw upon effective evidenced natural therapies and provide participants with an experience to enhance adoption of good health habits. See the range of wellness workshops.

PRESS:
Columnist for Wellbeing Australia, The Northern Star and The Bendigo Adverister (Fairfax).
Published freelance health writer for numerous magazines including Mindfood, Spa Asia Magazine (Singapore) and Nature and Health (UK). Publication list here.
Interviewed for comment by numerous publications including The Herald Sun, Women's Day and other magazines.
RADIO:
Sally, "Naturopath to the Stars" was a lady expert on ABC Radio National Lonely Hearts Club program.
From 2005-07 she had a weekly radio segment with Mick Corkhil on North Coast NSW ABC.
Sally has also provided comment and interviews for various radio shows in Australia.
CONFERENCES & HEALTH EDUCATION: 
Sally

directed The Byron Integrative Medicine Conferences with colleague Dr Anthony Solomon. These conferences educated and aligned health professionals to facilitate patient-centered integrative medicine practice.

She has taught Naturopathy students at the Southern School of Natural Therapies and the Holmesglen Institute.

In 2017 and 2018 she worked with the Australiasian Society of Lifestyle Medicine ASLM, alongside colleague Mr Stephen Penman, to curate and convene Lifestyle Medicine 2017 and 2018 conferences for health professionals.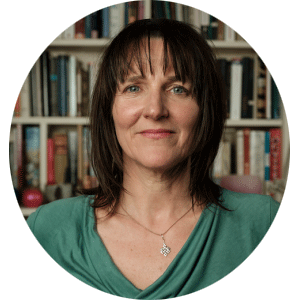 Credentials
University Degrees
Bachelor Medicines Management with Professional Honors in Complementary Medicine University of Tasmania (underway)
Bachelor Naturopathy (Science) Southern Cross University (2003)
Bachelor of Arts University of Melbourne (1993)
Professional Memberships
Director – Naturopaths & Herbalists Association of Australia (NHAA)
Fellow – Australasian Society of Lifestyle Medicine (FASLM)
Awards
Excellence in Naturopathy Bioceuticals Integrative Medicine Awards (2016)
Graduate Prize for Excellence in Homeopathy – Southern Cross University (2003)
Other diplomas & certificates
Certificate 4 Training Adult Education Inspire Education (2014)
Certificate of Yoga teaching ISHTA (2006)
Diploma of Remedial Massage Australasian College of Natural Therapies (1998)
First Aid Certificate
Vision:
A world of empowered people progressing together towards authentic, wholistic wellness.
Mission:
Help people feel great and attain rude health (from wherever you're at)
Help you shine your authentic light, by providing products and services that nourish inner genius
Celebrate life, have fun and adventures
Contribute to creating a more well world, to inspire human evolution and regard for planet Earth
Be involved in many #omniwins
Values:
Human potential – promoting health for realisation of individual brilliance, and recognising the unique and important role each being can play in creating a well world
Interconnectedness – the recognition of belonging and involvement, and how one healed person positively influences the whole. To collaborate with people and organisations that aim for flourishing and creation of a healthy world
Grace – authentic engagement and responsiveness to the moment to be aware of the emerging future
Sustainable Development Goals
Sound Medicine understands that everyone has a role to play, and looks to the Millennium Development Goals, Sustainable Development Goals (SDGs) of 2030, namely
Good governance
Social and equitable socio-economic development
Cultural preservation (traditional medicine)
Environmental conservation
Of the 17 SDGs 2030 Sound Medicine business aligns most with:
#3 – Wellbeing
#4 – Education
#5 – Gender equality
#13 – Climate action
#17 – Collaborations