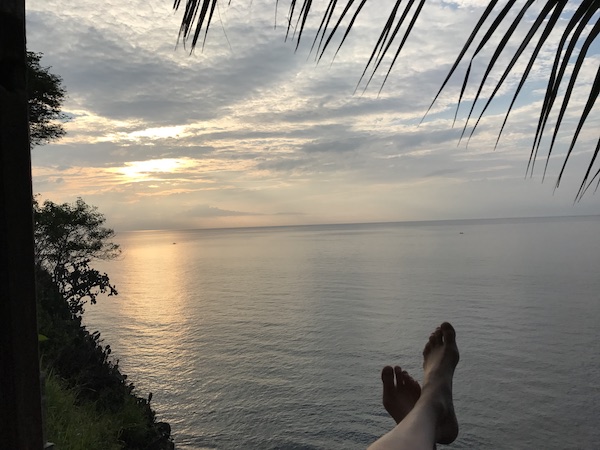 "A fantastic opportunity to nuture and pamper yourself and make real inroads into living a cleaner, more vital life" – Jorja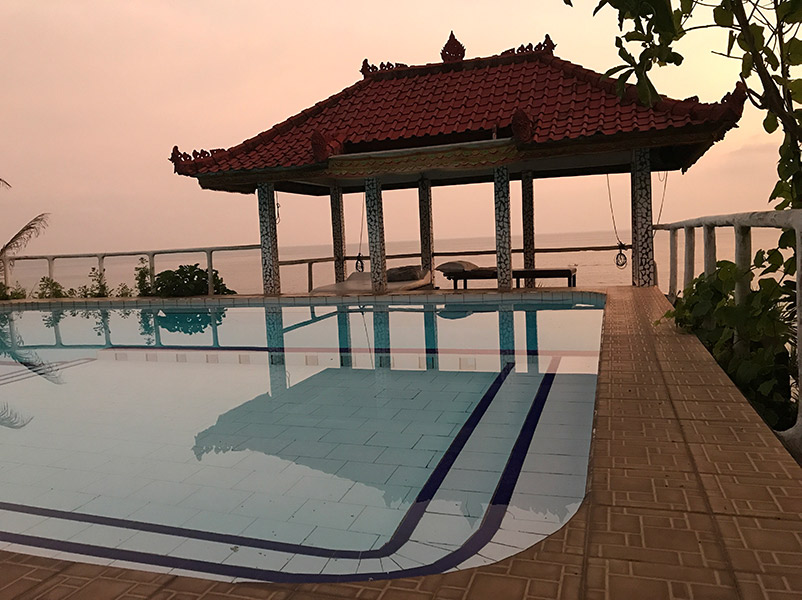 "Blissful, compassionate, supportive, generous, warm, open. It was the most beautifully supported and nurturing detox I have ever been on and I would recommend it 100% to my friends, and will do so!" – Carolyn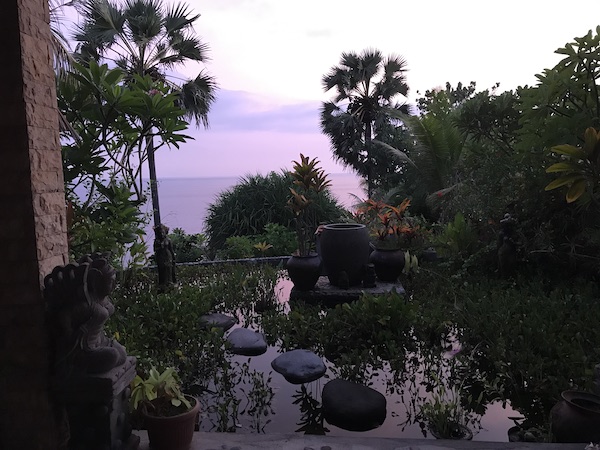 7-day healing retreats
Aug 31-Sept 6
Sept 8-14
Do you need support to
live into healthy weight management (that is, lose weight safely and wisely),

heal pain or inflammation,

change the direction of a chronic illness, such as endometriosis, blood pressure, arthritis, pre diabetes etc,

clear your mind, rejuvenate your body,

get some deep rest and have space to re-set your life vision,

de-stress, unwind and untangle complications in your life,

want help and guidance to fast in a supported way,

take time to nurture yourself because you are tired, run down or going through transition, like menopause?
If you answered yes, the join us for some deep restoration in East Bali!
Layla Metcalfe and  Sally Mathrick are experienced, university qualified naturopaths who can help you with all of the above.
We're experienced and knowledgeable in the realms of fasting, nutrition, yoga, meditation, supporting people to change unhelpful behaviours and resolve health issues. Sally has been in naturopathic practice for 16 years, and Layla for 10.
These are small group retreats – maximum 5 participants per retreat
This means individualised support and space for real healing and authentic wholeness.
Layla and Sally can direct you to resolve chronic diesases such as IBS, fatigue, hormonal imbalances, low mood, healthy weight management, managing stress, resolving addictions or anxiety, as well as more complex chronic health issues. Layla specialises in treating endometriosis. Sally has wide experience with migraines and menopause.
We draw on the traditions of naturopathic medicine to enable deep, wholistic healing.
What's the retreat process?
The retreat is really a month long process – with the 7 day retreat in the middle. This is designed so you can create new nourishing patterns to significantly shift your health trajectory.
You will have an initial naturopathic consultation prior to your retreat with either Sally or Layla. This will prepare and establish your therapeutic goals, and start you on your personalised naturopathic protocol. You will use the resources in Sparkle Comprehensive Detox Course to shift your diet and lifestyle .
Your Bali retreat is 7 days/6 nights.
The retreat includes daily personalised, one on one naturopathic support to address any individual health needs, plus personalised herbs and nutritional supplements, daily health check ins and testing, daily therapeutic massage, yoga, movement, detoxification practices, nourishing meals, broths, juices and supported fasting.
You will be supported through a naturopathic fasting process – including a 24hr water fast (as appropriate)
Daily itinerary includes noble silence and meditation, yoga/ stretch/ movement practice, individual herbs and nutritional supplement regimes, scheduled nourishment, detoxification practices, sound healing, sun bathing, pool, space and time to relax, journal, nap etc, plus social times if you care to partake.
After your retreat, we'll have an individual consultation and a group check-in to further establish your 'new normal'.
This is a well priced and generous experience for those people who want it. There are only a few places left. Please avoid disappointment & book ASAP.
Push the 'reset' button on your life.
Join us for your personalised and supported retreat process to help you achieve your personal therapeutic goals.
What's involved:
One on one naturopathic consultations pre and post retreat

Daily naturopathic check-ins onsite during the 7-day retreat

Personalised herbal and nutritional medicines

Supportive herbs and supplements throughout your retreat prep, process & post fast (as prescribed. max. 3 products)

Organic, locally sourced meals, healing broths and juices

A 24-hour supported water fast in the middle of the retreat (as appropriate)

Daily program including meditations, movements, yoga sessions & detoxification practices education

Daily 1 hour massages

Well being workshops

Sound healing sessions

Airport transfers from Denpasar to the villa and back

Knowledge and insight that will support you forever

Private healing sessions available – individual sound healing, specialised massage, psychologist consultations, beautician – at extra charge

You will need to arrange your own travel insurance

Flights to Denpasar are not included. Get in touch if you want help with making your booking.
Join Sally and Layla in Bali to rest, recharge, heal and touch base with your gorgeous self in our spacious traditional Balinese Villa overlooking the ocean.
You will have privacy, luscious gardens and views, yet enjoy the intimacy of this small group. There will be no more than 5 people per retreat, ensuring attentive care, yet spaciousness to sink into your deep healing process.
You will walk away feeling absolutely invincible; radiating vitality from the inside out!
Access your inner vitality with the support of leading naturopaths Sally Mathrick & Layla Metcalfe
Sparkle retreats are based on natural healing practices that gently encourage your vitality to shine through. They are simple, fresh, effective and imbued with love. Our retreats are held in special nature imbued venues and designed to help you create effective change through a 3-step process:
Step 1: A guided preparation program – through Sparkle Detox course – WITH personalised one-on-one consultation and individual plan, suggested pathology testing and DEXA/BIA scan
Step 2: Commit to the retreat process of deeply resting, cleansing and pampering
Supported fasting on organic liquids contribute to replenishing your whole being
We provide cleansing foods, juices, waters and soups, restorative and revitalising yoga, meditation, time for nature connection, sound healing and wholistic detoxification workshops – all of which will serve your for the rest of your life. We want you to feel invincible by the time you leave.
Step 3: Embed your post retreat health habits into life and continue to reap the rewards for years to come. Follow up one-on-one consultation to establish the health habits that for ongoing strength, clarity and great energy.

Cleanse your body with optimal nutrition. Sparkle retreats nourish you with organic vegetable juices, mineral broths, herbal teas, soups and elixirs
Practice rejuvenating yoga
Infra red saunas (specific retreats)
Hydrotherapy and massage
Detox course with supportive tool & supplements
Take deep rest

Quieten with 'Noble silence' practice each day
Be guided to relax & meditate
Breathing practices that enhance detoxification
Emotional medicines via Australian bush flower therapy
Free time for rest, nature walks, self care and fun things
Be inspired with some fresh thinking, drawn from effective methodologies

How to enhance elimination workshop with trained naturopath
Preparation process with Sparkle Detox Online course
Pre- and post naturopathic consultations
Lots of conversations with Layla and Sally during the retreat
What people say…
"Worth every moment and not just for the detox. Great people, brilliant facilitation from Sally, lots of extras" – Paul Murphy
"One of the best decisions I've ever made. Nurturing, nutritional, loving, relaxing" – Bianca
"Uplifting. Mind and life changing." – Penny
"A beautiful, supportive, empowering, cleansing experience provided in a beautiful environment by experienced people who are greatly gifted in their healing modalities and so generous in their giving" – Gabrielle
"A must do! This has turned things around for me – We ALL need to do it!" – Judy
"Deeply rewarding. One of the best things I have ever done. So much more than a fasting detox weekend"
Previous Sparkle Retreats
2016 Continental House Hepburn Springs, Victoria – Two separate 3 nights/4 days retreats. February retreat featured the knowledgeable Alexis Pitsoplous walking us through the "weeds" of Continental House, and Elinari Webb sharing with us in the kitchen. September retreat had guest practitioner Grant Smith provide a Sound Healing yin yoga session, as well as some Laughter Yoga, and the acclaimed vegan chef Ricky "Raw" Gopinath gave us awesome insights in the kitchen.
2015 Sangsurya Byron Bay, New South Wales – A 6 day/5 night liquid fasting retreat for deep nourishment at the beautiful Zen-inspired rainforest retreat overlooking the ocean. Facilitated by Naturopath Sally Mathrick and friends, including voice coach and Speech Pathologist Carmelle Moore, international musician and sound healer Aviashai Barnatan, movement facilitator Liat Lev Sokal and chef and grand heart Elyjah McLeod.
2015 Continental House Hepburn Springs, Victoria – This 3 day/2 night retreat was set at Continental House and was facilitated by Sally along with Rose Moylan offering Mindfulness, Alexis Pitsoplous providing insight into local flora, vegan chef Elintari Webb and master masseur, Michael Cauce. A stellar team delivering exceptional healing.
2014 Continental House Hepburn Springs, Victoria – 2 x weekend retreats focused on increasing vitality and energy in life. Included soaking in the Hepburn Bath house spa, internationally renown constitutional hydrotherapy with the talented Kelly Galvin, meditation instruction from wonderful heart Jess Huon, naturopathic workshops and yoga with Sally Mathrick.
2013 "Lochinver Country Homestead" Maryborough, Central Victoria – Imagine yourself laying peacefully by a meandering river, lined with magnificent river gums, soaking up the sun, fresh air and calm, feeling centered and grounded from a balanced yoga session, a profound massage or deep restorative sleep or sauna, visualising a successful and joyous life. Held at the heritage homestead by the red river gums and playing platypus.
2011 "The Gums" homestead, Daylesford, Central Victoria–  raw food, nourishing broths and juicing fasting retreat. Unlimited use of solocarbon far-infra-red saunas, ionic filtered spa, restful yoga, meditation, massage, shiatsu, beauty treatments, big log fires, silence, meaningful conversations and a beautiful forest.