Join us! Experience Kraut, Kombucha, Kefir, and heal your gut
In this 90 minute Nourish Taster Workshop you will get greater insights into what helps and hinders healthy populations of gut microbes, learn how to make your own fermented foods and get deeper insight into your own digestive health and how to implement health-giving strategies into your life. Leave with your own jar of fermenting sauerkraut. This could benefit your health for years to come!
WHAT YOU LEARN:
Understand the process of fermentation, what it needs to occur safely, and how beneficial bacteria can support your health – or not!
How fermentation of food is one way of reducing food waste, which helps reduce global warming (a Project Drawdown Solution so you can help save the human race too)
You'll learn how to incorporate practices into your daily life that foster great microbiota balance and digestive health.
Consider flavours and textures that tickle your fancy, and create your own recipe
In this Fermented Food Workshop you will make your own fermented sauerkraut to take home to ferment.
WHAT YOU TAKE HOME:
You'll get an array of awesome recipes, your jar of sauerkraut to ferment at home, and know-how that will serve you for your (and your family's) whole life.
A fun experience, plus the opportunity to share in group wisdom about this traditional way of eating.
WHEN AND WHERE:
16 June at The Old Church On the Hill Community Kitchen, Russell St, Quarry Hill Bendigo
Fermenting your own foods is a huge boon to digestive health and wellbeing.
Packaged 'food-like-products' are often devoid of vitality, low in nutrition and made using an array of pesticides, preservatives and food processes. Because of this many of these don't deliver the enzymes, flavours nor nutrients we need. How is this affecting our gut lining and microbiomes? We are still figuring out clear answers…  So much new science revealing more intricacies of just how important our gut microbiome is to overall health.
Learn about fermentation, how to do it yourself and why you would
Create your own recipe and make a jar of sauerkraut to take home
Participants average rating of this fermented food workshop previously: 9.3/10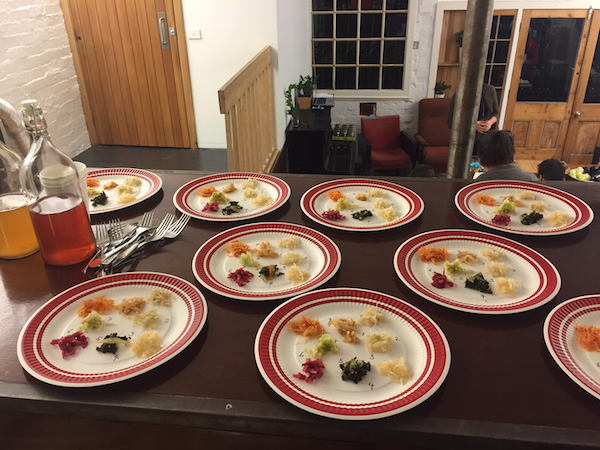 Above: A 10-minute introduction to fermented foods from Sally Mathrick – Health Educator and Naturopath  (Winter 2016) – Get the updates at this workshop!
The food secrets to stop you getting sick, feeling tired, moody or blocked up.
Impact your whole health by nurturing your gut microbiota with food & make your own fermented food.
We're just starting to understand how our gut – and in particular the bacteria that live there – radically impact our health. Not only our digestive health, but our immune and mental health too!
Experience and discuss fermented foods and their implications for your health.
How can you incorporate more gut care into your daily life?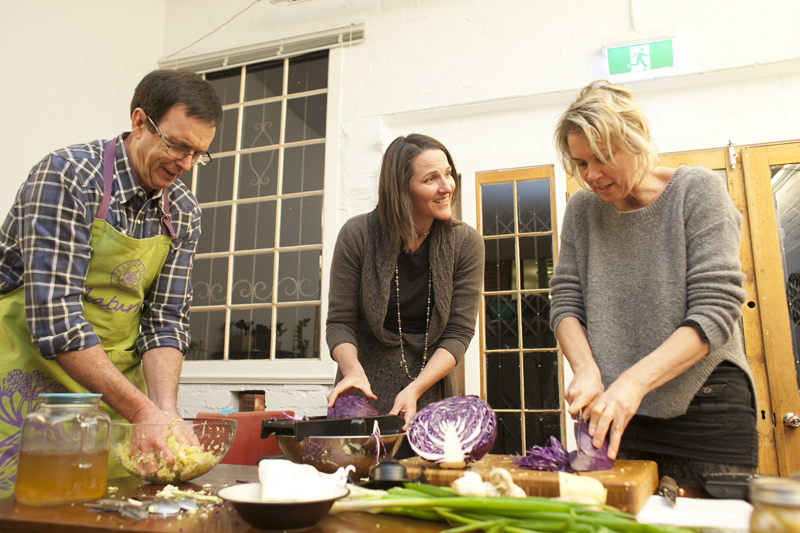 A fun, educational, hands on experience.
Get inspired to live in optimal health!